An Image Captured Becomes A Moment In History
WEDDING AND EVENT PHOTOGRAPHY
From the anxious moments leading up to the "I Do's" to the joyous celebration afterwards, you will want all those moments to be captured forever.
Every wedding is unique. We are looking forward to the opportunity to work with you. It's truly a pleasure for us making your wedding day pictures priceless family heirlooms.

Will travel. Hampton Roads Wedding Photographer servicing Hampton, Norfolk, Chesapeake, Virginia Beach, Newport News, Portsmouth, Suffolk, Williamsburg AND BEYOND.
Phone
(757) 667-9796
Mailing Address
1736 S Park Ct STE 202
Chesapeake, VA 23320
Hours
Tuesday-Friday 11am-5pm
Evenings and Weekends by Appointment Only
What to Expect
WELCOME
First off, congratulations on your engagement! This is a very exciting time of your life, and I know that you have been planning it for a long time. My philosophy on wedding photography is simple. I try to make a pleasurable experience for you, so that I can create photos that are Emotional, Romantic and Enduring.
I created this guide to give you a feel for who I am as a photographer, and to express how I believe a wedding day should unfold. I hope that by the time you are done reading, you will be just as excited about your wedding photography as I am. I put my entire essence into my work and treat every wedding day as if it were the biggest event of the year. I may not be the right photographer for everyone, but I do hope that I am right for you.
THE CONSULTATION SESSION
I like to get to know each of my clients and will want to meet you in person. Often times we will meet at the wedding venue so we can do a walk through and discuss your wedding plans at the place where it will be held, however I can also meet you at your home, at your hotel, or at the local cafe for lunch or coffee.
During our consultation meeting, I will answer all of your questions, we will discuss your wedding plans, create a timeline for the wedding day, and schedule your engagement photo session.
THE ENGAGEMENT SESSION
NOW OFFERING FREE ENGAGEMENT SESSIONS. If you are still deciding on a photographer, we will give you a free engagement session to try before you buy.
The engagement session is very important for many reasons. Not only will I be taking photos of the two of you interacting, but I will also be using this time together to further get to know you. I want to find out what you like or don't like, how you met and how he proposed. You will learn a lot about me as well and you will get a feel of what it is like to be photographed by me. My goal is to build a relationship beyond the vendor-client level so that you will see me as just another guest at your wedding and feel comfortable expressing yourself with me present.
The engagement photos can also be used prior to the wedding. They can be used for your announcement cards, your guest book or as decoration at your wedding reception.
The engagement sessions can be scheduled at any time, however I would recommend having your photos taken in the opposite season of your wedding to maximize the diversity of your photographs.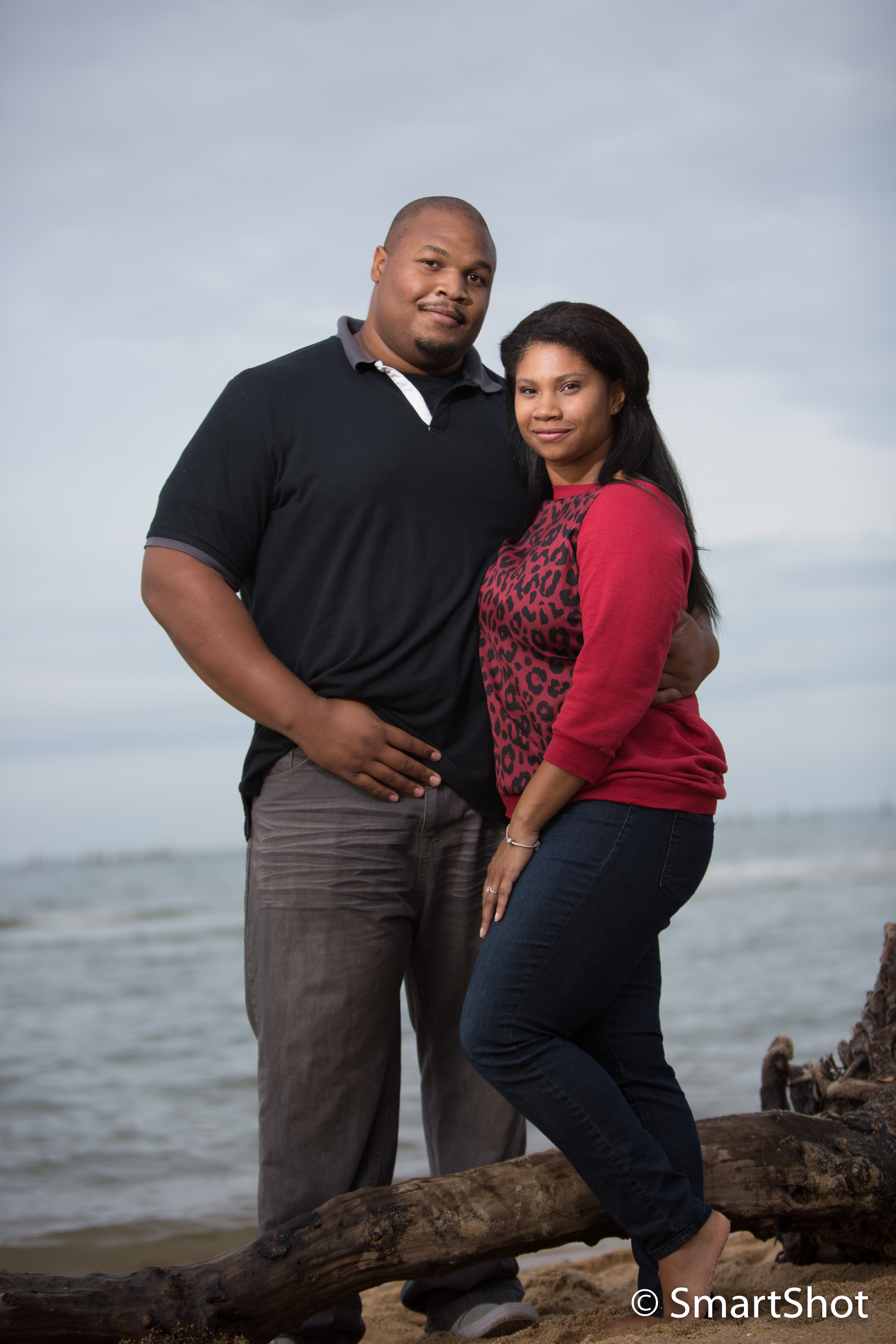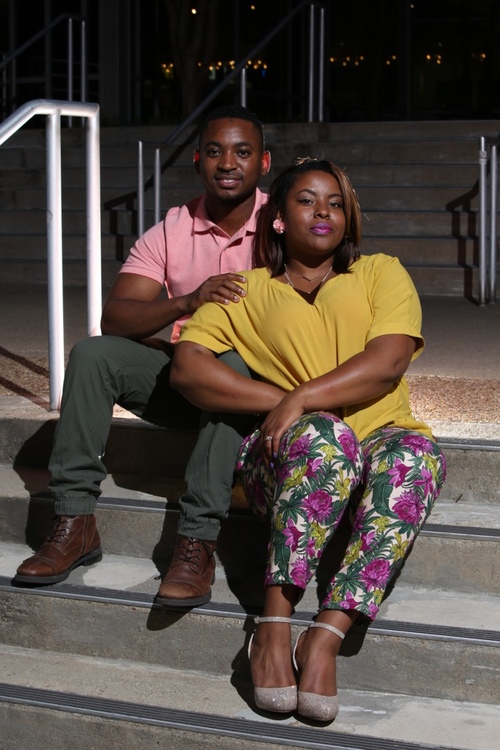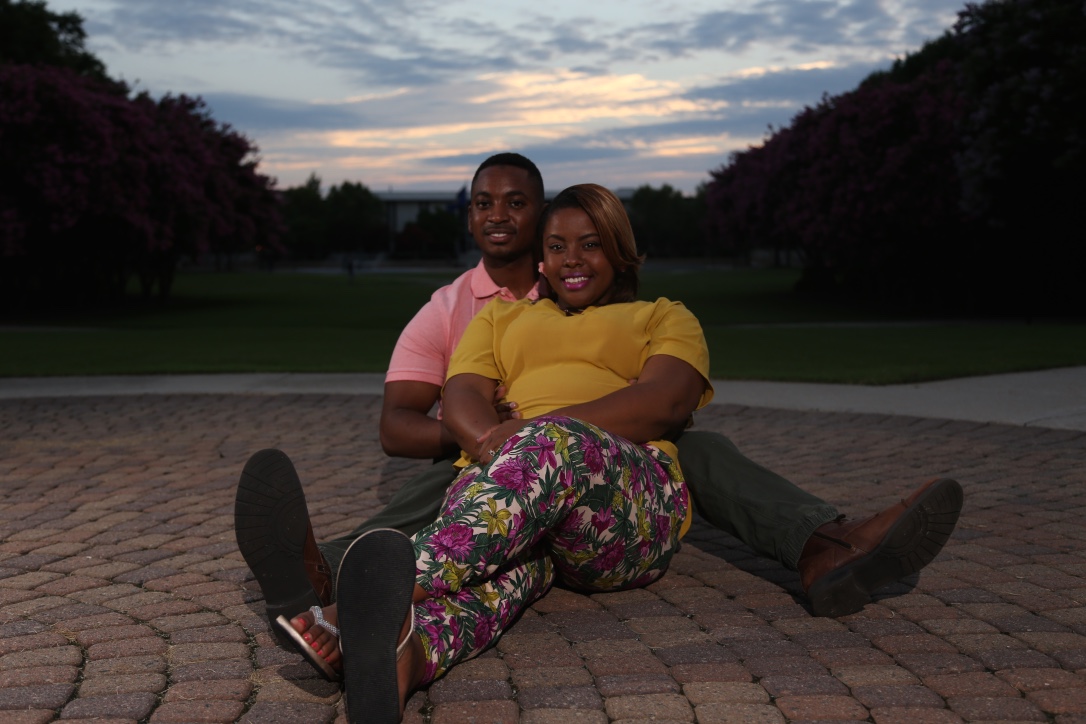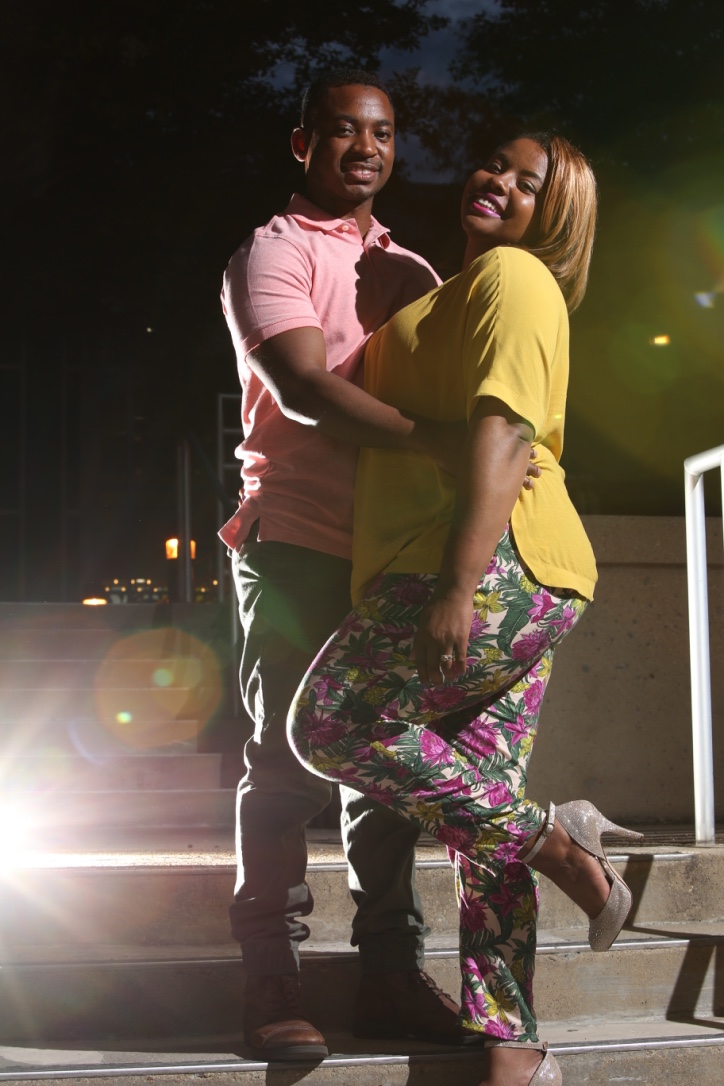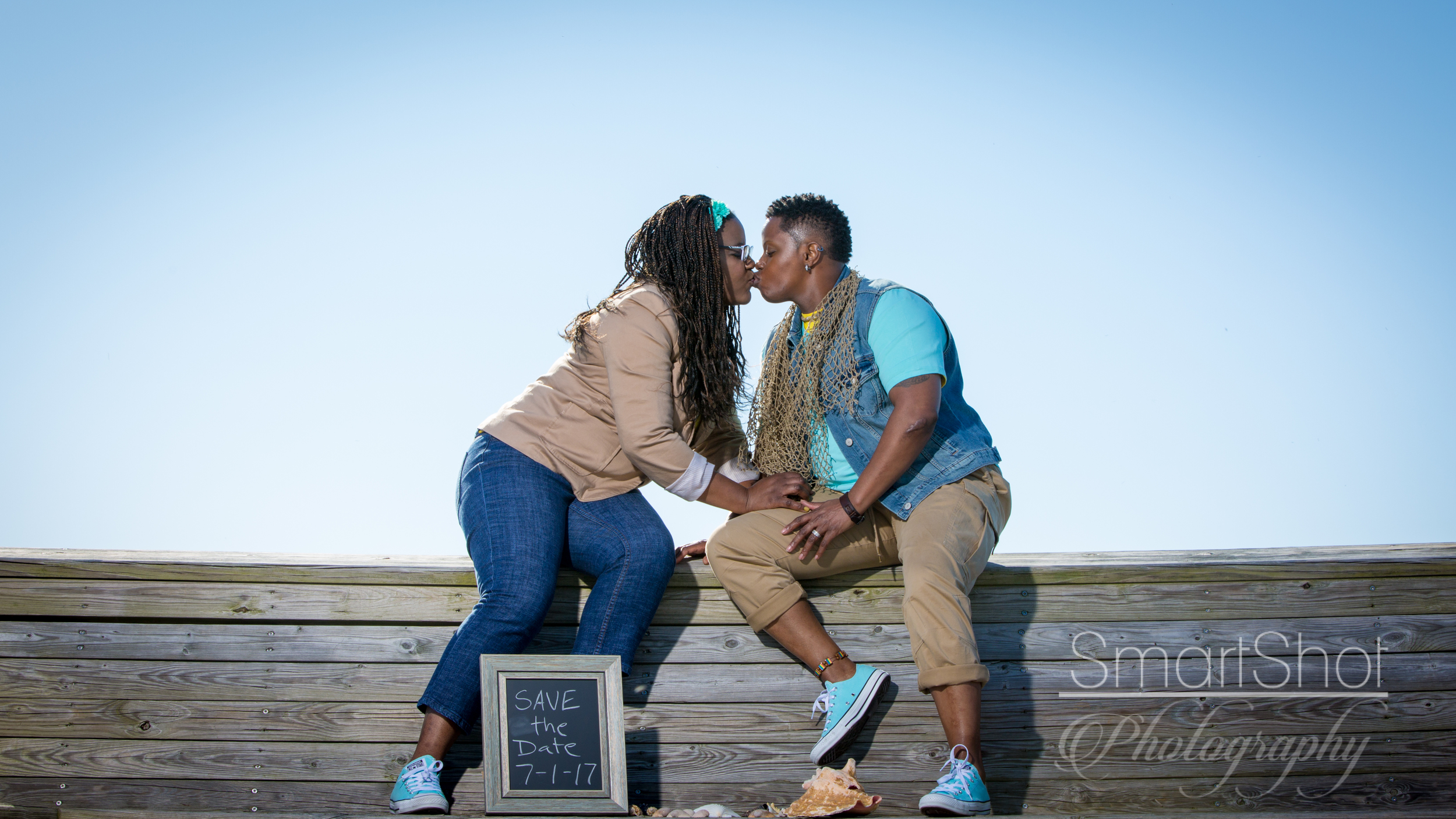 WHAT TO WEAR
I get asked this question all the time. Engagement sessions are meant to be a bit more casual than your formal wedding day, and you should wear an outfit that represents your everyday self. You should also have another outfit that would be fitting for a night out on the town. Here are a few additional tips for what to wear.
Don't be twins. Matching is only cute if your related. Instead wear complimentary colors or patterns.
Leave the logos at home. You don't want to look like a clothing advertisement. Wear clothing with minimal words, logosand distracting prints.
Be comfortable. I love to have fun on shoots, so wear something that you don't mind gettinga little dirty, wet or wrinkled.
Wear layers. You never know when the weather can change and it always helps when we can incorporate them into the photos. We can always take layers off and mix and match for different looks.
WHAT TO EXPECT ON YOUR WEDDING DAY
My wife Ronny and I work together as a team to capture every moment of your big day. On your wedding day, Ronny will follow the bride into her suite and capture her getting ready. I will be with the groom and his crew capturing those moments leading up to "I Do". We come together to capture the ceremony and the posed family pictures to follow. From there, we head to the reception. We are with you up until the big send off, artistically documenting the best day of your life.
On your wedding day, There will be times when I will be very much involved. I will be setting up the photos, which sometimes involves rearranging furniture, setting up lights and guiding your poses. Other times you may not even notice that I am there, being dressed in black, hiding in the corners and snapping away quietly so I don't disturb the moment. I don't want you to look at me or the camera and wonder if you should be doing something. Just relax and be yourself! If I want something from you, I will always ask for it. Otherwise, just consider me as another guest.
THE TIMELINE
In order for your wedding day to run as smoothly as possible, the planning and the timeline must be well conceived. My wife, Ronny, works with each client to customize a wedding timeline that will eliminate as much stress from the bride and provide the appropriate amount of time for photography. It is extremely important that you make time for portraits. Although the ceremony and reception photos are very important as well, the portraits are the ones that you will most likely hang on your wall. My goal is to provide you with the best photos, however that doesn't happen without careful planning and organization.
Weddings are usually an all day affair and you will have me for the day. There is no need to worry about trying to fit all of your events into an eight hour day. This creates stress and it is my goal to alleviate that stress. I find that it is so much better to stretch the events out throughout the day giving you time to rest and me time to get ready for the next event. Here is a brief summary of what we recommend.
Getting Ready Photos: Bride and Groom (2-3 hours)
Time can vary depending on whether the Bride and Groom are getting ready at different locations. During this time, I will be taking detail photos, candid shots of the wedding party, the bride and groom getting ready, individual portraits of the bride and groom as well as each of their parties. The girls will generally take a bit longer due to the time necessary for hair and makeup. If you opt for a First Look (when the bride and groom see each other before the ceremony), you will want to add an additional half hour to an hour to this section.
The Ceremony: (15 minutes - 1 hour)
Depending on the type of ceremony you have and your religious beliefs, ceremonies can vary with time.
Family, Bridal and Couple's Portraits: (1.5 - 2.5 hours)
Time will depend on whether we take group shots at the venue or opt for a separate location. It will also depend on the size of your families and how much of the extended family you want to include. I like to take the family portraits first followed by the bridal party, so they can return to the reception when finished and mingle with the guests. I will then take the newlyweds for about an hour for the couple's portraits. It is a good idea to schedule some entertainment during this time so the guests don't get restless.
The Reception: (2-4 hours)
Congratulations! You made it through all the hard stuff. Now kick off those high heels and let's party for the rest of the night! I may peel you away for just a few minutes for one last shot. Maybe a sunset photo, a night shot or a beautiful silhouette to close out the evening.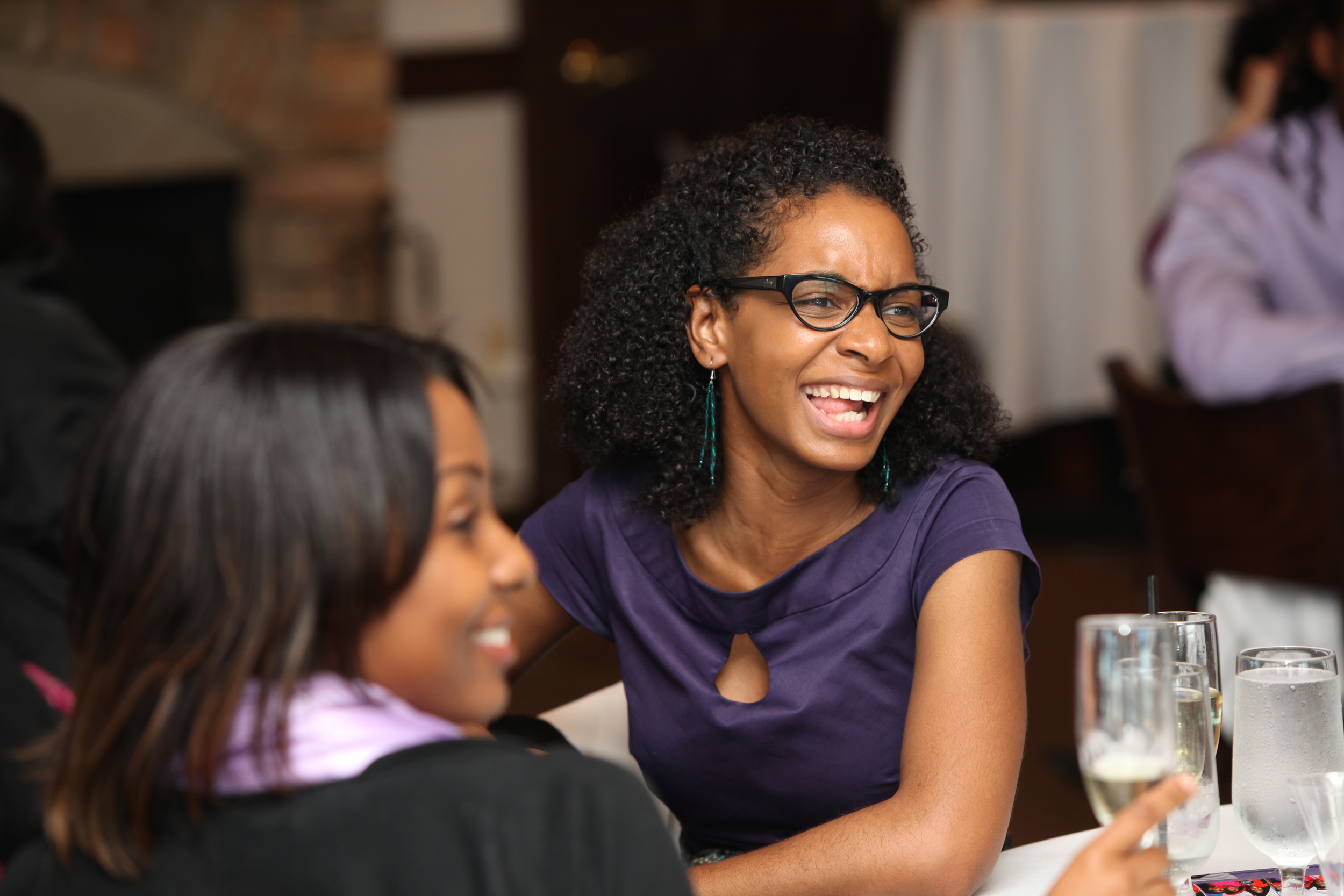 Pricing
THE COLLECTIONS
Collections start at $1999.
A lot of consideration went into pricing my collections. I wanted it to be simple and straightforward. I designed them so that they included the items that most people wanted without the fear of being up sold later or get hit with hidden costs.
A major factor for many couples is Time. When I am photographing your wedding, you have me and my wife for the day. I will not charge you for additional time and I do not have more expensive packages that merely adds an extra hour or two. It is important for me to be there from the beginning to the end to capture your entire wedding day. All of my collections include full day event photography coverage from my wife and I.
Another item to consider is that my wife and I work as a team. She usually follows the bride into her suite and captures her getting ready. This way all ladies are comfortable with another lady in the room. I am usually with the groom and his groomsmen getting all of those details. This way, everyone is most comfortable and we still get the stunning shots to make your memories magical.
Our packages include all of the following:
1. Consultation and planning sessions
2. An engagement photo session
3. Full day event photography coverage (from bride and groom preparations to send off)
4. An Assistant/Second photographer
5. A print release
6. An online proofing gallery
The prices listed here are only some of my more popular collections and are by no means a full price list. I would be more than happy to discuss with you all of the pricing options or work with you to customize a collection that best fits your wedding photography needs. Contact me today for more information.